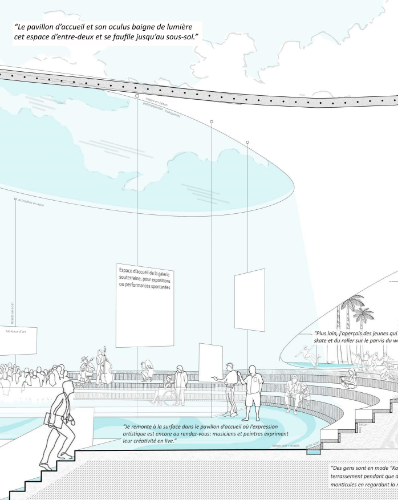 Master of Architecture & Urbanism
The Master of Architecture and Urbanism is an advanced two-year degree and leads to the 'diplome d'état d'architecte' (DEA) which confers the master's degree. It allows the student to master critical thinking in relation to architectural issues, to independently master the design of an architectural project by deepening of the fundamental concepts, methods and knowledge. It aims at the critical understanding of construction processes in their relationships to different contexts and scales, in reference to different uses, techniques and temporalities. This cycle also allows the student to prepare for the different modes of practice and professional fields of architecture as well as research in architecture.
In addition to design, the holder of a DEA degree can access the functions of consultancy, project management assistance, technical studies, urban planning and development.